Agriculture
From farm to table – Ellegaard supplies conveyor belt and pipe solutions for all areas of agriculture
At Ellegaard we know that reliable harvesting is a necessity within the agricultural industry, and we therefore only use the best components on the market to ensure operational reliability.
All our products are field tested and have a proven track record of durability. Whether you are a farmer, machine manufacturer or work in the processing industry, we are ready with unique solutions where you across product range can assemble conveyor belts, transport rollers and drum motors
Remember that we also offer
and thereby
ensures maximum uptime for your production.
Click here to read more about our 24·7 benefits,
or call +45 8020 8020 to hear more
Conveyor systems and Conveyor belts
At Ellegaard, we have many years of experience in designing and manufacturing components for the Agri industry
The assembly of the conveyor belts is made to meet the standards the equipment must have to withstand daily operation
To avoid unnecessary downtime, we only use materials of the highest quality, to reduce the risk of breakdowns
We have our own manufacturing facility with high frequency welders and can produce almost any belt
Drum motors
Ellegaard has developed the ScanDrive drum motor, which can service both the small stand-alone conveyor and the entire conveyor system
The ScanDrive drum motor is supplied from Ø 80 mm all the way up to 800 mm, depending on the task
The motor can be designed with 100% stainless steel and is also extremely easy to clean
With our product facilities at Ellegaard, we have the facilities to build a drum motor to almost any specification
If you need round-the-clock service for drum motors, we service both our own ScanDrive, Rulmeca, Interroll, Vand der Graph at our workshop in Viborg
Rollers and Return Rollers
Ellegaard manufactures ScanDrive rollers and return rollers – rollers in PVC or steel that is designed for the task.
We have established a Fast Fit roll production which ensures that we can deliver small series of a maximum of 50 rolls quickly to the customer in need
If you choose Ellegaard, you don't need any other suppliers in conveyor belts, drum motors and rollers for the food industry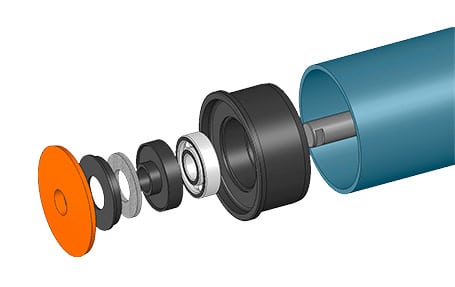 Technical Rubber products
Maintenance-free harvest due to special sealing component
High-frequency welding of the carriers ensure a long service life
The cleats can be designed according to your unique wishes and needs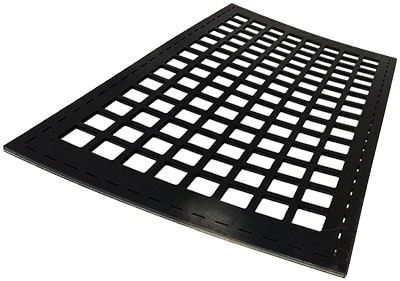 Pipe and blacksmithing
At Ellegaard, we have many years of experience in supplying components to the agricultural industry, and we have many years of experience that ensures that we manufacture solutions that last
Pipe systems for transporting liquids can be manufactured stainless steel and black steel
Safety and Working environment
In addition to operational reliability and efficiency, Ellegaard puts emphasis on safety and the working environment in connection with the internal transport systems we supply.
By choosing our system, you therefore achieve
Ergonomic solutions that can prevent unnecessary injuries on your employees
Automatic start-stop on the belts which improves working environment
and use less energy
Fewer noise nuisances by using noise-reducing rubber
Strong competences in the Agricultural sector
Our tailored solutions and many years of experience in agriculture ensure that your company receives the best sparring and advice. We find the most profitable solution in close cooperation with you, giving you value for you and your company.
The agricultural sector benefits from a relatively high degree of automation and thus the requirement for fast and efficient service in the event of breakdowns or accidents, is now even greater. You can trust Ellegaard to deliver.
Our 24·7 service ensures uptime
When you choose Ellegaard as a business partner, the repair work does not need to have a negative effect on your daily operations – we offer a 24·7 service, keeping you covered at all hours guaranteeing you operational reliability at the highest level.