Ellegaard Rail
Ellegaard extends the service life of the trains' rubber components
Having to perform on the tracks day in and day out takes a toll on train components. However, the answer to wear and tear does not have to be expensive replacements as in the motto 'bin it and buy new'.
Ellegaard offers to extend the life of the trains' rubber-related components by up to five to eight years.
Window sealing and grouting
Sealants on trains weather and become leaky after a period exposed to the elements, typically after five to seven years. This is why we at Ellegaard offer repair of window and door systems
We cut out old sealant, clean and grout windows and doors
We change windows on all types of trains
We install safety film on windows
We come to your train workshop with 1-12 people, who in a shorter or longer periods can replace windows, roof seals and renew seals on windows
Repairs paint damage on window frames
The trains have to keep rolling – that's why we have a team that can work weekends and evenings
Rubber repair
Repairs contribute to a measurably improved operating economy, which is why Ellegaard offers fast and efficient repairs
On-site crew extends life of rubber fronts on IC3 trains
We solve repair tasks throughout Europe and Israel
We design and produce our own patches that can withstand the harsh environment
By repairing, we extend the life of rubber components for up to three to seven years
Repair of snow guard and fiberglass
Snow guards are often smashed after encounters with trees, moose or deer, which is why at Ellegaard we offer fast and efficient repair of snow guards
We clean, repair and ensure full functionality and deliver directly to your workshops
We can install snow guards if required
We work with fire-approved rubber types
Gangways: Repair and replacement
Gangways get knife damage and wear, which is why Ellegaard offers fast and efficient repair
We repair, clean and deliver new gangways
We also produce and sell new gangways
We offer repair on-site or in a workshop
We repair and replace climate transitions with new silicone rubber, new hoses as well new as
new aluminium components
We work with approved silicone- and hose types
By repairing, we extend the lifespan by up to five to eight years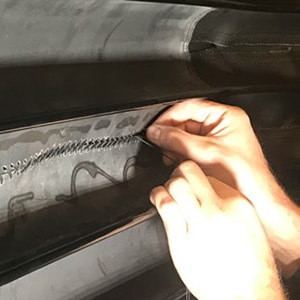 Graffiti and polishing of windows
We remove graffiti and protect with surface treatment
We are certified to treat epoxy
We are certified to polish windows and remove scratches, acid damage and graffiti – we can measure and document how much glass we have removed from a given window. We can subsequently mount a scratch film if desired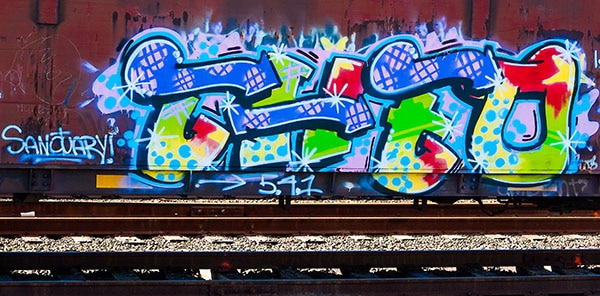 Hoses and bellows
We have a wide selection of approved pressure hoses and fluid hoses
Custom hose design
We work with fire-approved rubber types
Design of bellows and rubber-metal connections as desired
Technical Rubber
Vibration dampening is required wherever resonance is generated, or where the effects of shocks need to be rapidly weakened. Vibration insulation should not be confused with vibration dampening. Efficient vibration insulation can only be achieved with a corresponding frequency adjustment.
Contact us at +45 8020 8020 for further information.
You can also download our catalogue on Technical Rubber on this page.
  
THE EFFECT OF VIBRATION DAMPENING
Vibration conditions: Dampening with rubber differs significantly from e.g. viscous dampening.
In the frequency range 10-200 Hz, the shape of the force/movement diagram (the dampening ellipse) is constant, and independent of the excitation frequency.
The dampening factor is, in connection with rubber, frequency dependent, and moves towards zero with an increasing frequency.
This means that when it comes to very small movements, the dampening effect of the rubber is insignificant, and is unlikely to influence insulation effects.
On the other hand, for viscous dampening, the dampening effect increases with an increasing frequency, which leads to a deterioration of the insulation effect.
RUBBER ELEMENTS
Rubber springs are ideal as vibration and noise silencers.
The vulcanised rubber elements have a bond strength between metal and rubber of 130 kp/cm².
Many years of expertise in the maintenace of trains
With Ellegaard's strong competences in Rail, we offer, among other things, to..
Extend the life of rubber fronts, intermediate crossings and snow skirts for all types of train
Carry out sealing work
Repair paint damage
Remove graffiti
Repair damage to fiberglass
Our 24·7 service ensures uptime
When you choose Ellegaard as a business partner, repair and improvement work does not need to interfere with the daily operation of the trains. We offer a 24·7 service keeping the rollings stock on track
Experiences from large companies
Ellegaard has extended the life of train components for e.g. DSB, Arriva, Movia, SJ and Alstom Israel.