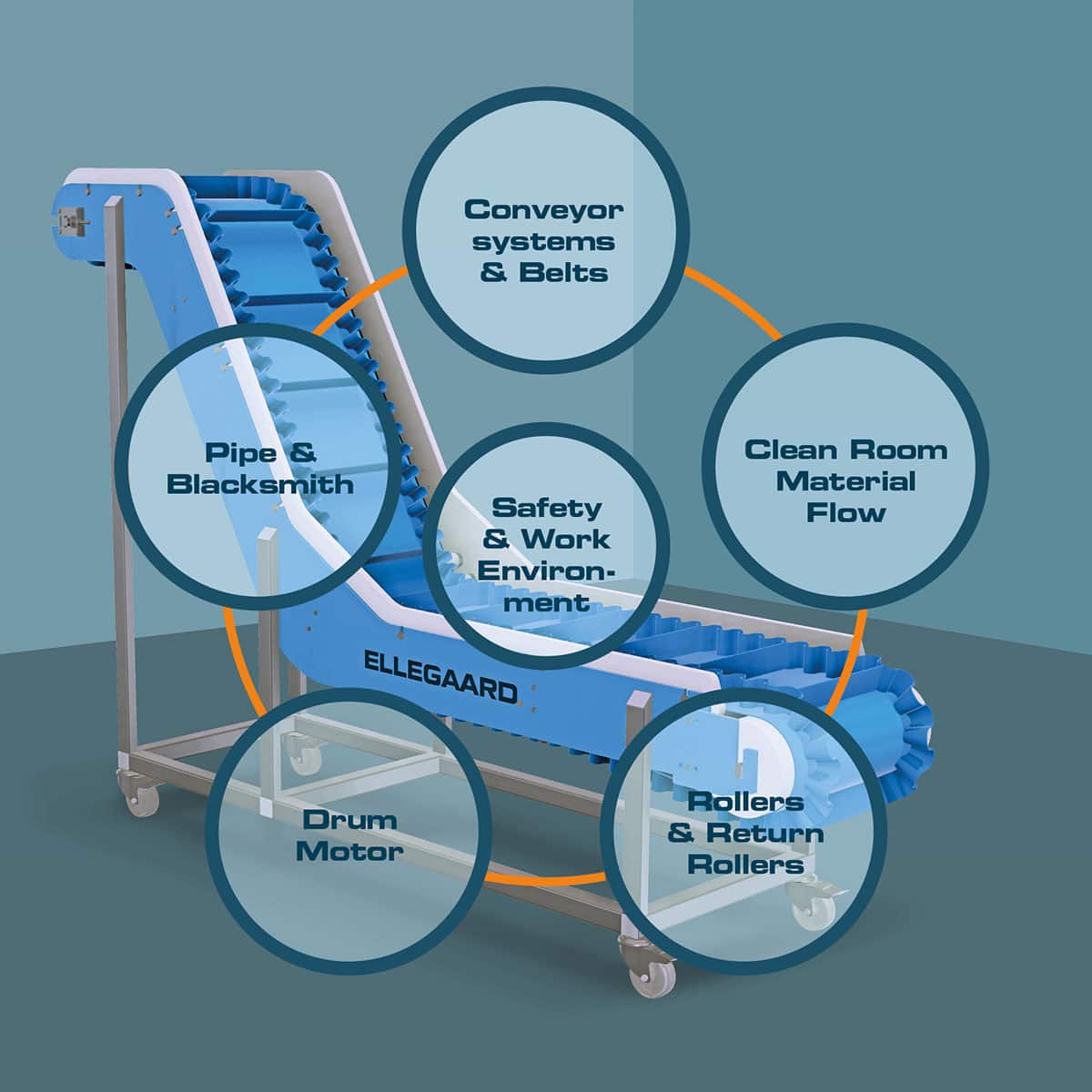 Pharmaceutical
At Ellegaard, we are experts in the flow process when it comes to the pharmaceutical industry
Within the pharmaceutical industry, it is particularly important to be able to maintain a high level of hygiene, combined with effective cleaning. However, this must not have any impact on the decisive competitive parameter of fast and constant material flow.
At Ellegaard we are very aware of this two-sided consideration. We have therefore developed a number of optimized solutions for the medicinal industry that meet the strict hygiene requirements, and also improves the material flow from raw material input and production process, to packaging and loading of the finished product.
Conveyor systems and Conveyor belts
Ellegaard manufactures exactly the conveyor belt your company requires in both nitrile rubber (white), PU and PVC. We also have PVC module solutions for wrapped material
We have conveyor belt solutions in homogeneous PU material, which go by different names, such as:

Monolithic bands
Thermoplastic Elastomer (TPE)

We produce monolithic conveyor belts approved for the food industry; the belts are impervious to contamination as they do not have a textile core that can attract bacteria
Polymax Food-belt

Polymax Food belt We manufacture conveyor belts to suit any application in pharmaceutical production;

Pipe systems

Piping systems We carry out blacksmithing and pipe work on-site at the company – we calculate and design larger installations and provide 1 – 30 people when a major conversion or maintenance task needs to be completed in a short time
Clean room material flow
We build conveyor belts from just being a flat belt to being able

to have cleats and flex edges that ensure transport of various materials, so you avoid waste

We use high frequency welding to ensure the carriers are properly sealed to the conveyor belt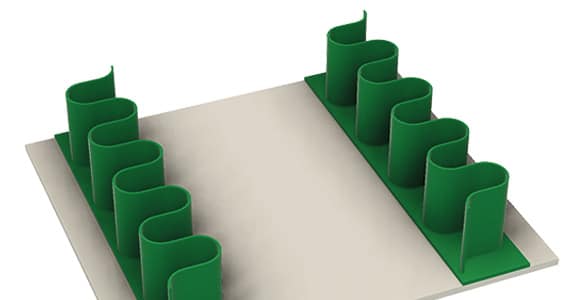 Cleaning systems
Cleaning system: we design the right hygiene solutions for the Medicinal industry, including spray systems where water and air are mixed, belt cleaning systems, scrapers and automatic brushes
The sidewalls and carriers can be designed to move solids as well as powdery materials
The conveyor system can also be designed as a closed system for the safety of the procedure
Regardless of your requirements, at Ellegaard we can design a conveyor system that meets your specific requirements
We design the pipe system that best and most efficiently moves the material around in pipes at your plant. Not only do we design it, we also install it – we test and maintain the pipe system for many years of trouble-free operation
Ellegaard's conveyor systems are designed for maximum uptime for any production line – every facility is backed up by a 24/7 service system
By combining horizontal and vertical conveyor systems, you get a versatile and flexible production line
All components are easy to access and clean – there is therefore no compromise with the strict hygiene levels associated with the industry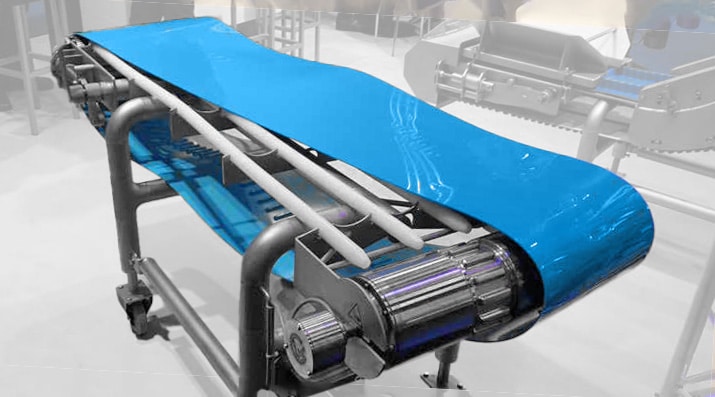 Drum motor, 100% stainless steel IP 69K
Our drum motors are IP 69 K certified and approved for use within the pharmaceutical industry
Our drum motor has a permanent magnet motor and advanced electronic control, in addition it has the option of a start/stop function and it is possible to position/programme via a built-in encoder
The risk of stopping with an IP 69 K motor is very small, which is an advantage for the production process
The motor has a very low heat loss, making it ideal in environments with low temperature tolerance
The drum motor is very energy efficient
In addition, the motor is fully programmable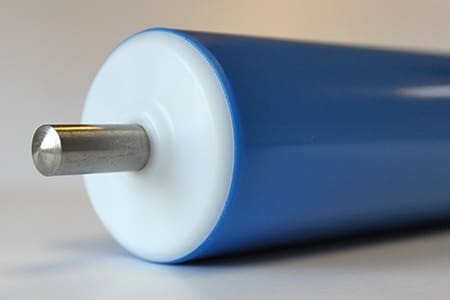 Pipe and blacksmithing
Stainless steel welding certificate
Welding procedures for most projects
Statutory tank inspections
We carry out jobs within ATEX zones (hazardous areas)
Professionals with an ATEX certificate and a course in Hot Work
Feel free to contact us on +45 8020 8020 for an offer – also for large projects
All types of pipe work
Safety and working environment (noise and dust reduction and ATEX)
In addition to operational reliability and efficiency, Ellegaard puts emphasis on safety and the working environment in connection with the internal transport systems we supply. By choosing our system, you benefit with the following:
Ergonomic solutions that can prevent unnecessary injuries on your employees
Automatic start-stop on the belts, benefit the working environment and energy consumption
Fewer noise nuisances by using noise-reducing rubber
See relevant products
Click on the buttons to read more
Strong competences in the medicinal industry
Our tailored solutions and many years of experience in the pharmaceutical industry ensure that your company receives the best sparring and advice in the area of material flow, whether it takes place on conveyor belts or in closed pipes. We find the most profitable solution in close cooperation with you, giving you value for you and your company.
Our 24·7 service ensures uptime
When you choose Ellegaard as a business partner, the repair work does not interfere with your daily operations – we offer a 24·7 service contract guaranteeing you operational reliability at the highest level.